Selected Media Articles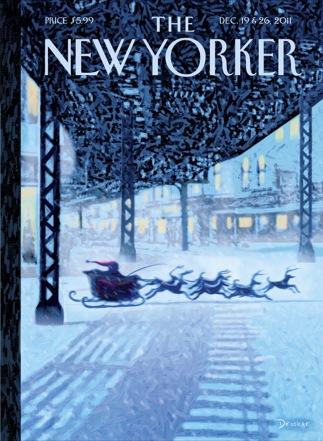 Article in New Yorker magazine:
Twenty-seven thousand jumping jacks, done in six hours and forty-five minutes, was Furman's first record, in 1979. Furman's records involve at least seventy discrete skills, the bulk of which he learns for the attempt. Slicing apples in the air with a samurai sword took a year.
More on New Yorker website… (subscription required to read full article)
---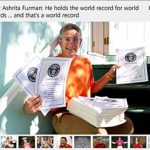 Meet Ashrita Furman:
view slideshow on MSN.com
---
Article from the Wall Street Journal:
'Most visitors to Antarctica go to see the penguins and the glaciers. Ashrita Furman went to hop on a pogo stick…It was just another day in the life of Mr. Furman, who holds the ultimate Guinness world record: The record for Guinness world records.'
Read full article on Wall Street Journal site…
---
Record breaker sets record – for most Guinness world records Daily Telegraph UK
"…Ashrita, who has dedicated the last 30 years to being the world's greatest, is already training for his next effort – running the fastest mile with flippers on his feet…."
---
For a Record Seeker, No Idle Day New York Times
"…I love the challenge, and they're a tribute to Sri Chinmoy, who is my inspiration to reach for self-transcendence. The records are my meditation. I practice my own self-transcendence by overcoming obstacles that seem impossible…."
---
Mass poetry recitation gets Ashrita Furman his 100th simultaneous Guinness World Record NY Daily News
…."I believe we all have an inner strength that we very rarely use," Furman said. "I just love the challenge of trying to be the best in the world in something."…
---
What people are saying about Ashrita and his feats: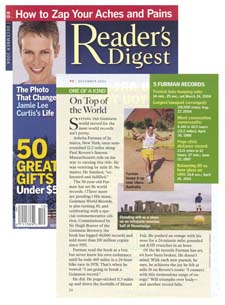 "Ashrita Furman holds more records than any human being alive and he has travelled the globe to set them."
– 20/20 ABC News
"Since 1979, when he first etched his name into The Guinness Book of World Records for doing 27,000 jumping jacks, Furman has practically transformed 'the chronicle of human achievement' into his own curriculum vitae."
– Sports Illustrated
"Hardly a man is now alive, who would want to do what Ashrita Furman … the Carl Lewis of oddball athletics … has just done."
– People Magazine
"Ask fans who's the greatest athlete of all time, and you'll hear a familiar debate over the likes of Muhammad Ali, Michael Jordan, and Babe Ruth. Ask avid readers of The Guinness Book of World Records, however, and you're likely to hear consensus on one name: Ashrita Furman."
– The Christian Science Monitor
"Indeed, Furman, in his own way, is a pioneer of today's 'extreme sports', and quite as dedicated to the seemingly unattainable."
– The Daily Telegraph
"On the list of conversation killers, 'How I Discovered My Spirituality' usually ranks right near the top… Ashrita Furman's story of finding God, however, merits a good listen."
– Time Out New York
"Mr. Furman is not a man who is easily discouraged or humiliated."
– New York Times
On Television:
"Ashrita, you're a man who has gone out and tackled life!"
– Regis Philbin
"The man jogged for 26.2 miles juggling 3 balls and (now) one pepper (the world's hottest pepper) took him out!"
– Oprah Winfrey
"Tell me about all this pogostick jumping, cotton picking, chicken plucking stuff you've been doing!"
– Steve Allen
"That is wild! What does he do in real life?"
– Barbara Walters
"Look up in the sky! It's a bird, it's a plane… no it's Ashrita Furman pogostick jumping up the CN Tower in Toronto, Canada…. Ashrita is not a man to make a barroom bet with."
– CNN Headline News